Welcome to the Jarfalla Model Airplane Club
Welcome to Jarfalla model airplane club's (previously Jakobsbergs model airplane club) web page!
The goal of this page is to work like an information channel for current and future members and model flying guests.
We're going to have a number of useful articles on subjects concerning all areas of model airplanes ( in fact, one already exists ), from our own as well as guest authors. But for now, enjoy what we have so far.
---
Information about the club

Overview
This page contains general information about the club. If you want to become a member you will be able to find appropriate phone numbers for contacting one of our members. Guests and contestants are encouraged to read the rules that apply while flying at our flying field, as well as directions for finding the field for the first time.
Go directly to one of the above sections by clicking on the selection, or continue scrolling down this page.
---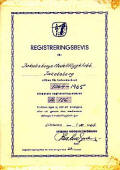 Authored by: Committee
Jarfalla Model Airplane Club, with SMFF registration number A126, was founded in 1964 under the name Jakobsbergs Model Airplane Club.
The club is now in the year 2013 connected to RCFF Swedish RC-flight association "Svenska RC-flygförbundet" instead of SMFF.
The club today has about 35 members with activities within traditional R/C airplanes, helicopters and electric powered airplanes. Our flying field, by Frolunda farm near Kungsangen, was put in order during the fall 1995 and is in full use now.
---
In the JMFK, we strive to achieve a relaxed and non-competitive attitude towards model airplanes, but some rules do exist ( and must be followed ) to insure everyones enjoyment and safety. Beyond those rules that exist on site for safety reasons, the following rules apply to non-members who plan on flying at our field:
Only pilots that are members of RCFF, SMFF or an equivalent foreign organisation, are allowed to fly.
The pilot must be a guest of a regular club member
If you don't know any of our members that can act as host, feel free to call a person listed under "Contacts." Note that if you are comming to participate in an officially announced competition or event, you naturally do not need a personal host. That also applies if you just want to come and look at our activities.
---
The clubs flying field is in Kungsangen by Frolunda farm. The easiest way of finding it is by looking at the overview map and at the detailed map. On the overview map you see the Kungsangens train station, E18 towards Enkoping and the flying field in the same picture. The road to the flying field is marked in red. The detailed map shows the farm area in Frolunda and the last few small roads that wind themselves through the woods to our parking area by the flying field. We also have a big overview map and a big detailed map for you who have a fast computer connection.
---
---
If you want to sign up for, or have questions related to a competition, you should first turn to the contact person identified for that competition. Refer to information about competitions and events elsewhere on these pages. If you want to apply for membership in the club please contact the president or secretary. For more information about our flying activities, turn to the RC chief or the clubs information officer. The latter even answers technical questions related to model airplanes.